Yoga Teacher Training: Live Online
Classes Start October 12, 2022, Wed 6-9pm CST
This Yoga Teacher Training is being led by Michelle Fleming.
200-Hour Certification
Transformational Vinyasa, and Level 1 Orthopedic Yoga Therapy
This training teaches students how to teach Orthopedic Yoga Flow classes. The word "vinyasa" means to connect. A " Vinyasa flow" class is one in which the poses are connected and move rhythmically from one to the next. This enables the joints to be bathed in synovial fluid, the internal, healing lubricant of the body. In this course, all levels of flow are taught so students will be able to teach in every situation, to all students. Students leave fully prepared to teach all levels of classes ranging from power style, sweaty and exhilarating classes, to gentle, slow therapeutic flows. The best part is, all students will graduate knowing how to support and protect their students, even those working with constraints or injuries. You will never have to say "If this pose doesn't work for you, feel free to come into Child's Pose."; because you will have the knowledge to modify those postures for those students to make it safe for them. 
Michelle Fleming
Michelle has spent thousands of happy hours teaching yoga classes and private sessions everywhere from hospitals to schools to Gillette Stadium. She has taught in conjunction with Johns Hopkins Medical School on Yoga for Brain Disorders. She was on staff at Spaulding Rehab Group working with orthopedic patients and has spoken at Grand Rounds hospitals on the "Applications of Yoga in Clinical Settings". For more than 10 years she ran summer camps to bring holistic healing to young women with anxiety and mood disorders. 
Michelle was the owner of Sanctuary Studio in Massachusetts, the founder of Transformational Yoga, Ritual Vinyasa and Orthopedic Therapy. She is a Board Certified Structural Integrator having studied with the acclaimed Tom Myers of "Anatomy Trains" fame, as well as a Thai Massage practitioner, a Neurovascular Bodyworker and the author of the upcoming book "Orthopedic Yoga". 
She has been teaching and studying the science behind yoga for almost 20 years. She now teaches internationally, bringing her unique style of yoga to students of all levels, ages, shapes and sizes. She has taught thousands of yoga students and believes it is a blessing to be able to bring people the gifts of a strong body, a quiet mind and a blissful spirit.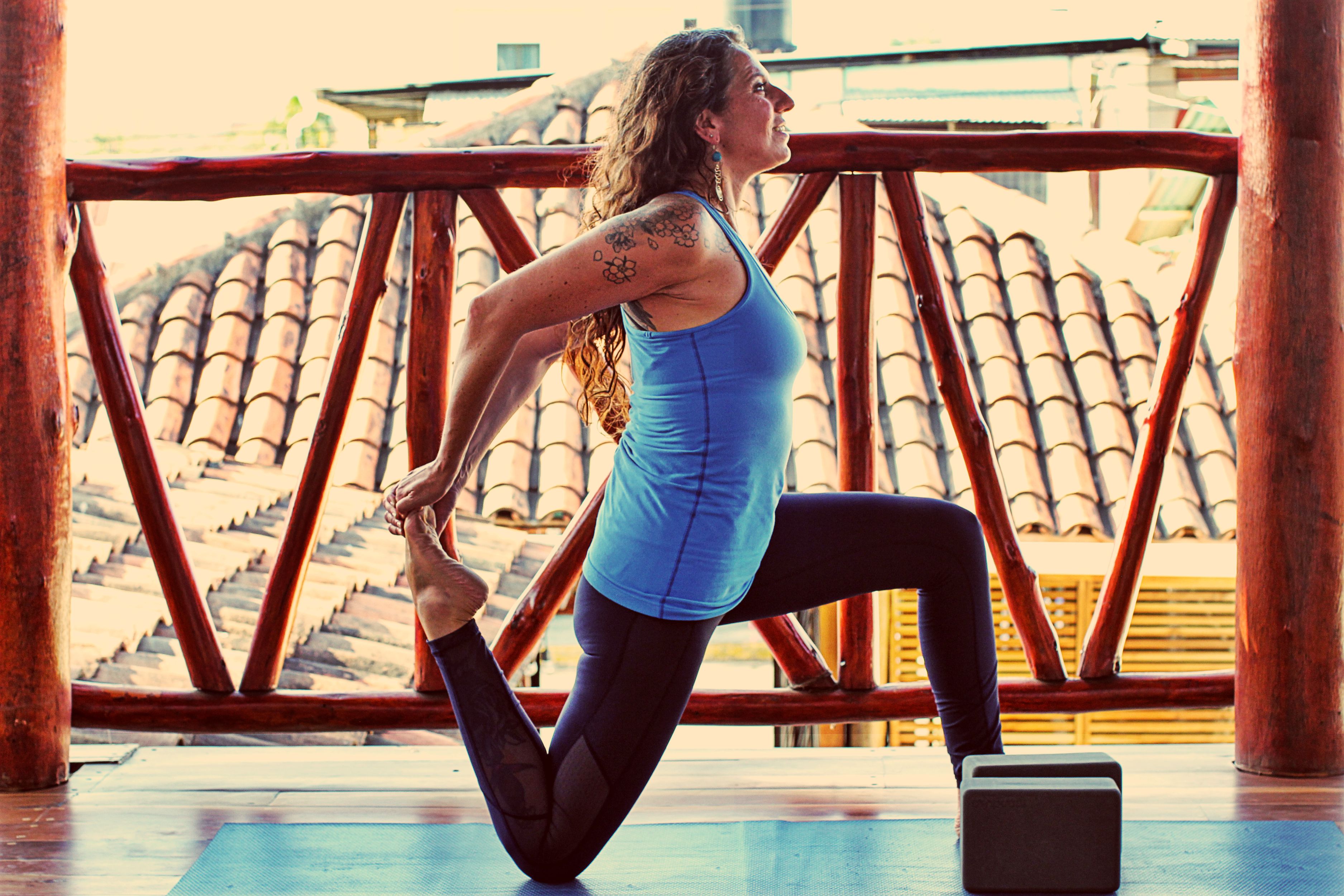 Pricing options