2024 Online Orthopedic Yoga Therapy Level 1 Certification: Transformational Vinyasa
This Yoga Teacher Training is held online with an optional immersion at our beachfront retreat center on the Pacific coast of Nicaragua..
Orthopedic Yoga Therapy Level 1: Transformational Vinyasa
This comprehensive training guides participants into a deep embodiment of the practices, philosophy and anatomy that is the core of our program. We work with each participant as an individual and their unique bodies, histories and goals. Whether you are looking to use our courses to find your own balance, or to help others find theirs, there is a place for you in our community. You will learn to deeply understand your self as well as have the experience and knowledge to guide students through multi-level yoga classes that nourish the joints, tone the muscles and release tension at its deepest level for a truly holistic healing experience. 
What is taught in this course?
The word "vinyasa" means to connect. A " Vinyasa flow" class is one in which the poses are connected and move rhythmically from one to the next. This enables the joints to be bathed in synovial fluid, the internal, healing lubricant of the body. In this course, all levels of flow are taught so students will be able to teach in every situation, to all students. Students leave fully prepared to teach all levels of classes ranging from power style, sweaty and exhilarating classes, to gentle, slow therapeutic flows. The best part is, all students will graduate knowing how to support and protect their students, even those working with constraints or injuries. You will never have to say "If this pose doesn't work for you, feel free to come into Child's Pose."; because you will have the knowledge to modify those postures for those students to make it safe for them. 
All participants will graduate this course with: 
An ability to teach informed, safe and inspiring yoga classes ranging from slow, gently and therapeutic to fast, sweaty and exhilarating; to students of all levels and all degrees of experience, in person and online. 
The knowledge needed to keep every student in your classes safe, and always moving towards optimal balance and alignment even if they are working with a restriction or injury
A deep understanding of the physical and energetic anatomies and how they apply to yoga
How and when to employ the "bandhas", or energetic locks of yoga
A functional perspective of the joints move, take stress and are to be aligned with regards to yoga; and the ability to feel in in their own bodies and see it in their students. 
The ability to 'body read' which will allow participants to look at their students and know what adjustments that student needs to make where, and why, to bring student into better alignment, out of pain and away from the risk of injury.
The experience and knowledge to create a unique yoga practice that is right for you; as well as to know when and how to modify that practice as appropriate.
An in-depth understanding of the often misunderstood 'Fascia' of the body, and how it relates to yoga and orthopedics with a teacher who has been certified in "fascial Release" for more then a decade

An ability to practice and offer the "un-doings" needed to bring ourselves and our students from misaligned posture back into balance 
Experience of offering therapeutic hands-on assists in a safe and effective manner
A deep exploration into yoga philosophy with one of the foremost experts in the country
An amazing, growth filled and fun experience within an outstanding community of people.
A life-changing, transformative educational experience that will benefit participants and the lives of the people around them.  
Michelle Fleming
Michelle has spent thousands of happy hours teaching yoga classes and private sessions everywhere from hospitals to schools to Gillette Stadium. She has taught in conjunction with Johns Hopkins Medical School on Yoga for Brain Disorders. She was on staff at Spaulding Rehab Group working with orthopedic patients and has spoken at Grand Rounds hospitals on the "Applications of Yoga in Clinical Settings". For more than 10 years she ran summer camps to bring holistic healing to young women with anxiety and mood disorders. 
Michelle was the owner of Sanctuary Studio in Massachusetts, the founder of Transformational Yoga, Ritual Vinyasa and Orthopedic Therapy. She is a Board Certified Structural Integrator having studied with the acclaimed Tom Myers of "Anatomy Trains" fame, as well as a Thai Massage practitioner, a Neurovascular Bodyworker and the author of the upcoming book "Orthopedic Yoga". 
She has been teaching and studying the science behind yoga for almost 20 years. She now teaches internationally, bringing her unique style of yoga to students of all levels, ages, shapes and sizes. She has taught thousands of yoga students and believes it is a blessing to be able to bring people the gifts of a strong body, a quiet mind and a blissful spirit.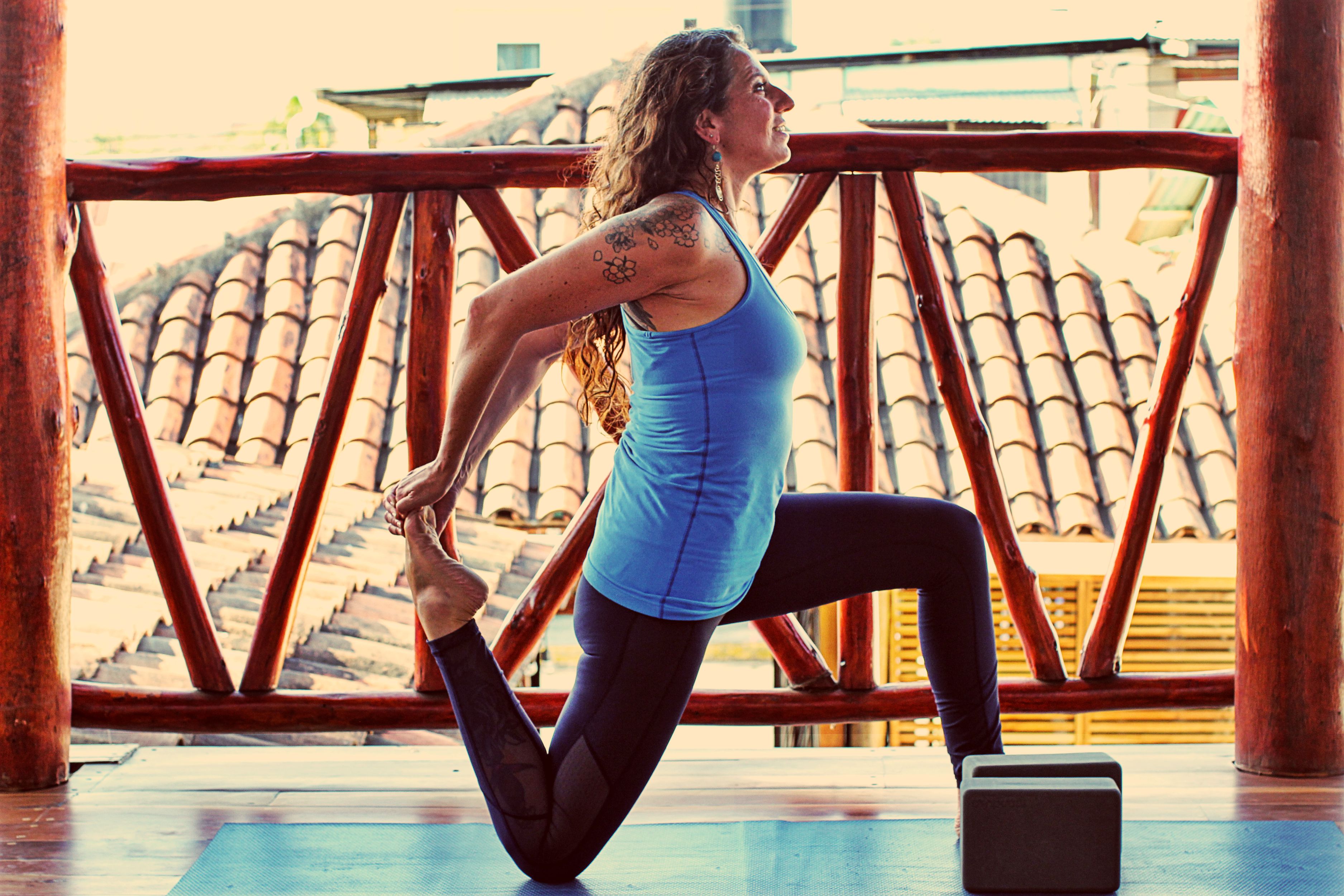 Pricing options